Overview
The West Maui Greenway is a proposed 25-mile, multi-use trail that will one day connect Ukumehame to Lipoa Point.
Maui Metropolitan Planning Organization (MPO) is developing the West Maui Greenway Master Plan to move forward with bringing to life the vision of the West Maui Greenway. When complete, the greenway will provide safe and welcoming recreation and transportation opportunities for the community, separated from traffic along the Honoapi'ilani Highway. It will connect communities and destinations in West Maui, while becoming an attraction in and of itself.
The Master Plan will develop a preferred route alignment, proposed trail types, and implementation strategies for the greenway.
Project Vision
To create a safe, comfortable, and joyful greenway path through West Maui that serves as both a recreational ribbon and a new transportation facility, connecting people to destinations while highlighting the diverse history, landscape, and culture of the region.
Project Goals
Foster Community
A greenway that helps build community by creating a space for people to connect with each other.
Bring Joy
A greenway that promotes fun, comfort, and general well-being for all users.
Strengthen Connectivity
A greenway that serves as a recreational ribbon and connects people to destinations in West Maui
Promote Safety and Comfort
A greenway that feels safe and is separated from traffic, serving people of all ages and abilities.
Ensure Feasibility
A greenway that can be feasibly built and reliably maintained.
Interactive Map
What are your priorities for the West Maui Greenway? Please tell us what destinations you would use.
Timeline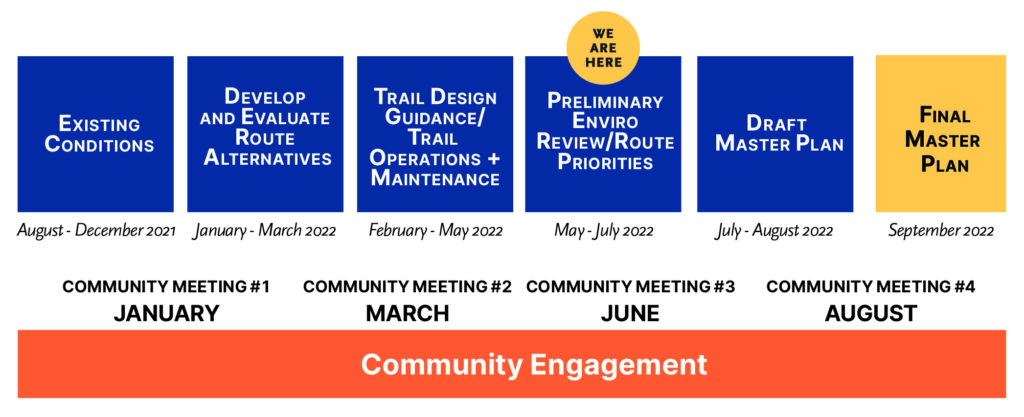 Contact & Subscribe
Please complete the form below to join the project update list, ask a question, or make a comment. Your contact information will not be used for any purposes beyond notifications about this project.